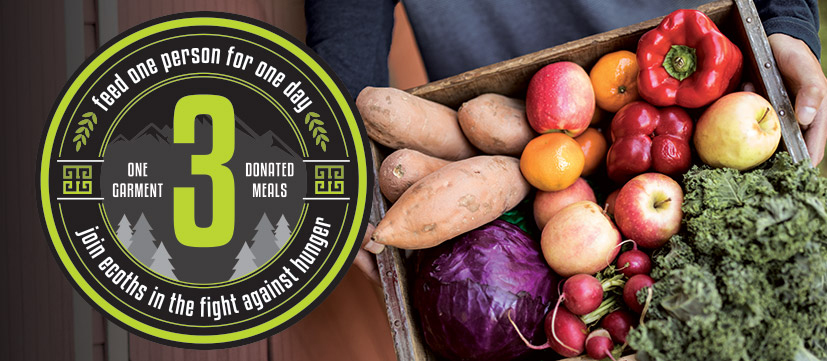 ECOTHS & THE FIGHT AGAINST HUNGER
Hunger continues to be a major issue in the United States. Most recent studies show that 14 percent of households in the US experience food insecurity. These families do not have reliable access to enough affordable and nutritious food. Many of these families depend on Federal or local subsidies to provide them with food (Worldhunger.org).

We believe that you must be the change that you wish to see in the world so when we launched Ecōths in 2014, we created our 3 Campaign, a philanthropic program with the focus of fighting hunger in America.

For every Ecōths garment purchased, a minimum of three meals is provided to someone in need through partnerships with regional food banks across the country. Every garment has the ability to feed one person for one day!

200,000 Meals & Counting...

This commitment to ending hunger has resulted in the donation of more than 200,000 meals since 2014.

We continue to be inspired by the individual lives that Ecōths and our 3 Campaign have helped to change and strive to provide more.

Together we can be the change that we want to see.

Join Ecōths in our giveback and feel good about looking great.