Our Ambassadors represent Aventura not only through wearing and sharing our products,
but by living a lifestyle full of passion for family, friends, community and environment.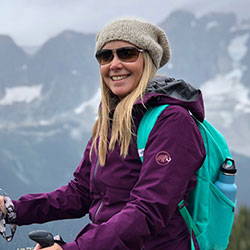 Sustainability is important to me because I work on living a sustainable lifestyle daily, eating a plant-based diet, walking to most appointments, and driving an electric vehicle. I choose and wear quality clothing that is not fast fashion but rather made to be timeless and last for years. In my travels, I try to support slow travel, shop locally from independent shops and artisans, and offset my carbon footprint when flying.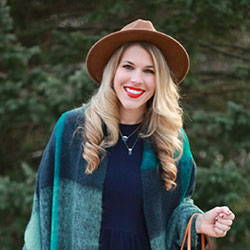 Sustainability is important to me because Our family tries our best to be as 'green' and sustainable as we can. I talk to my children about recycling, shopping with reusable bags, saving energy, not being wasteful, and buying secondhand. It's important to me to set a good example for my children by respecting our earth. We only have one and we need to take care of it. Every little bit helps!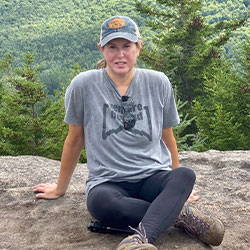 Sustainability is important to me because part of Jewish belief is "healing the world" and I take that quite literally and believe it is our job to leave the world better than when we arrived. At home, we have installed solar to generate and consume clean energy. We have also started to switch over to electric vehicles, with the purchase of a Tesla. We minimize consumption, focusing on experiences over gifts, and utilize sustainable, eco-conscious products in our home. When we travel, we look to minimize our carbon footprint and practice the principles of Leave No Trace.
Sustainability is important to me because I am a Christian grandma of 12 littles. Taking care of this beautiful world that God gave us is so important to me. I am an avid hiker, snorkeler and all-round outdoor enthusiast and I believe in leaving no trace when enjoying the outdoors. Sustainable fashion means I like to choose classic fashion pieces that will last for years and not trendy styles that come and go. There is no Planet B so let's take care of the one we've got!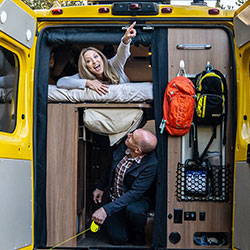 Stefany and James Adinaro
Sustainability is important to us because we've got the two grandmunchkins, our most favorite humans on the planet. We want this planet healthy and well for them. RV living makes sustainable living easy, as we use very little resources in the RV since we have limited resources. We can wash a whole sink of dishes with just a cup of water! The small RV has taught us to be minimalists. Other things we do is avoid disposable plates/dishes, disposable water bottles, and we take the time to carry our recyclables to appropriate recycling sites.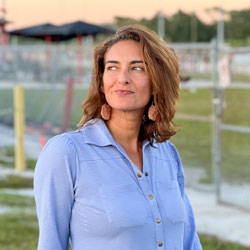 Sustainability is important to me because I believe that we should be good stewards with the gift we've been given. This planet is so beautiful and has everything we need to sustain life. Though I am not perfect in practicing sustainability, partnering with a brand that believes in sustainable and ethical practices is a way I can work at it. Also, oftentimes when a brand works to care for the earth, they work to care for people. The people who make the clothing are valued and treated with respect. And I love this the most.