Our dad believed in something and so do we.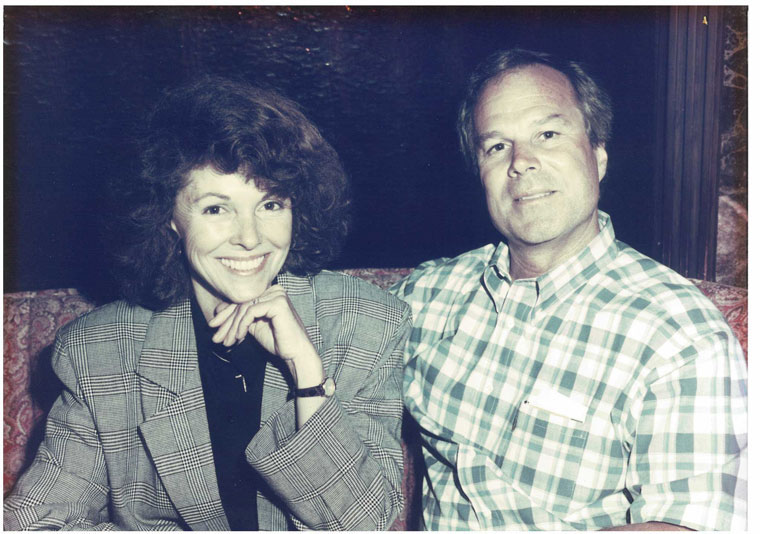 Growing up, my mother's mantra was: "Why are we here if we're not making a difference?"
In the Kirsch household, we were never idle. If we weren't completing our rigorous rounds of chores, like feeding the animals, milking the goats, sweeping the floors, and folding laundry, the six of us Kirsch kids were encouraged heavily to be outside. We would ski, mountain bike, and hike as a family. I remember one summer the whole family sailed around Hawaii...and then my parents allowed my younger brother John, aka Aventura's President and CEO, to sail the boat back to San Francisco by himself at just 14 years old.
This philosophy acts as groundwork for Aventura, as does our father's drive to be honest, ethical, and hardworking. They've both been able to make a difference in my life and the lives of my 5 siblings, which we hope to carry on through Aventura.
This trip not only instilled a sense of adventure in us, (especially for John!) but also a great sense of responsibility.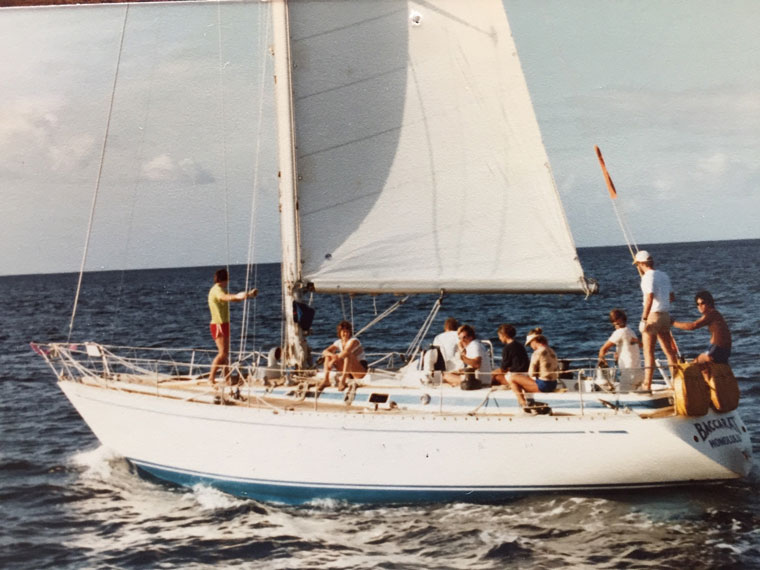 If even a simple mistake is made sailing, things could go south quickly and because of this, our parents were strict about getting the job done well. If a chore wasn't done well, we would have to do it over plus another one. Needless to say, we all learned to do things really well the first time.
I consider myself fortunate to grow up with strict attention paid to our work ethic and personal morals. I also feel lucky to have seen my dad start a business from the ground up; we watched him grow a respected reputation in the outdoor industry because of his innovative fabrics and pioneering utilization of Gore-Tex and sun-protective fabrics.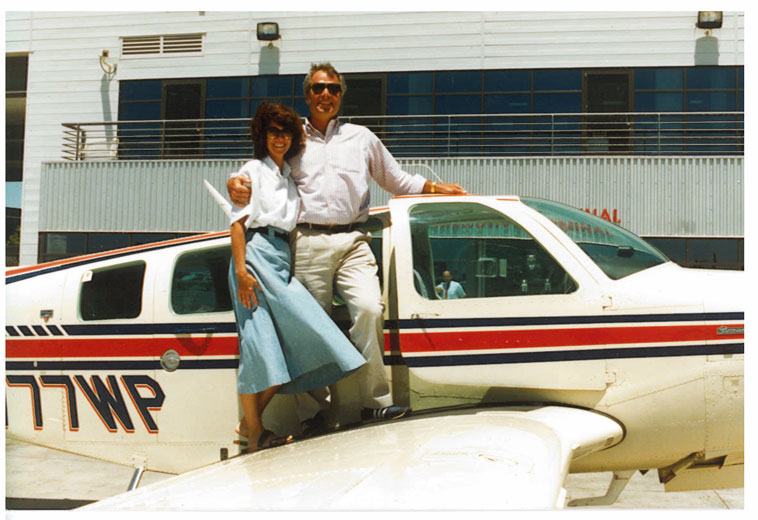 Aventura is a culmination of our upbringing and a tribute to our mother and late father. Our sustainability and ethical initiatives have direct links to the morals we were brought up on.
We look forward to a bright future of innovation, and of creating comfortable, functional clothes that have a positive impact on not only the wearer, but also the environment and the people who help us produce them.
With a history close to our hearts, a team that acts as our family, and customers who support our mission, I believe we can continue our father's legacy.
— Kathleen & Aventura Family
Our humble beginning starts in the back of our family's station wagon.
1965

Founding of Sportif
Sportif USA was founded in the back of our family's station wagon. The brand started as our father realized the need for stretch shorts. He soon after pioneered the Espa Twill, a product that revolutionized the outdoor industry.
Sportif's first line of stretch shorts, circa late '60s.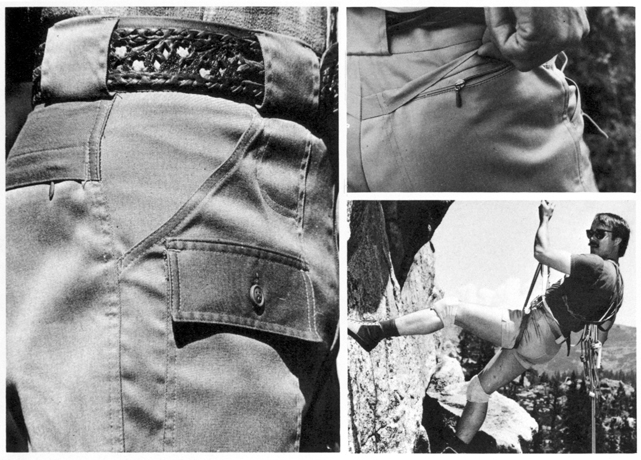 Sportif's original stretch cargo shorts.
1970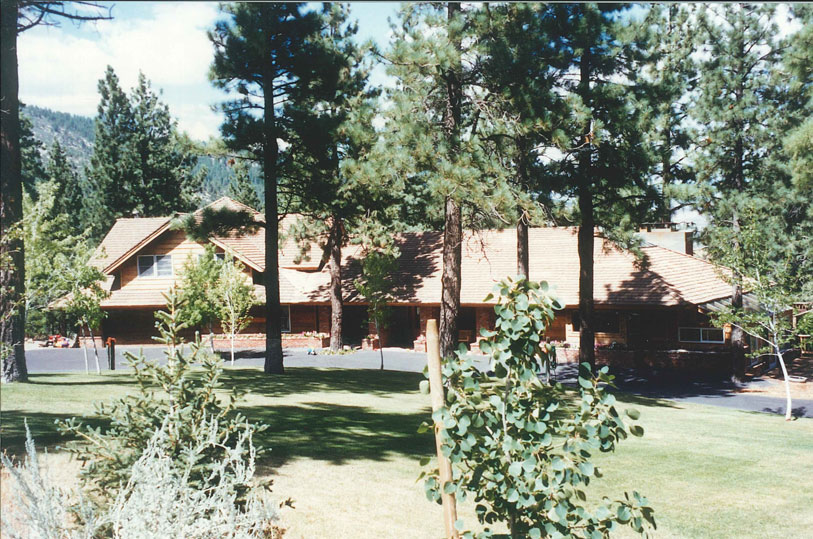 The Big Move
Sportif moves to Northern Nevada and our family along with it.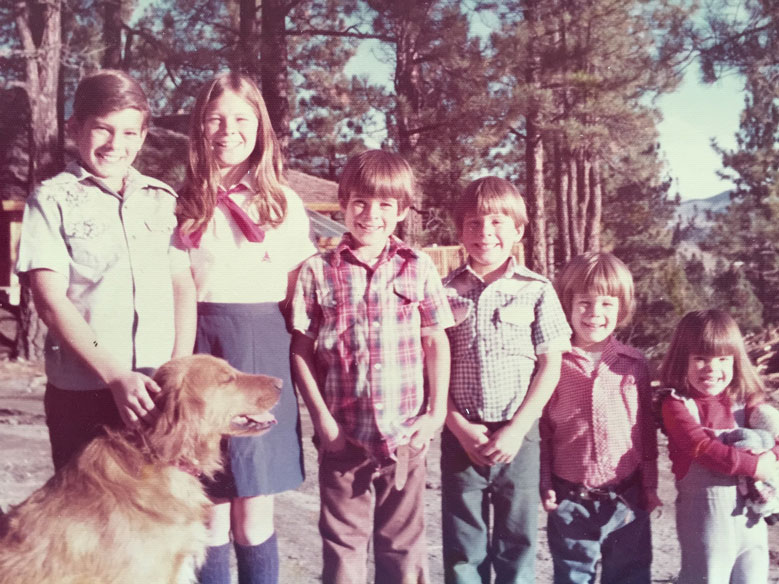 All six Kirsch siblings outside with family dog.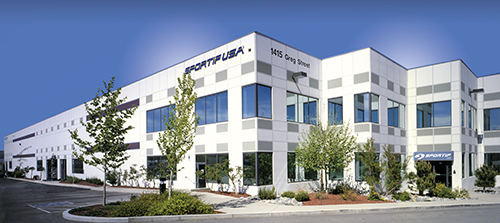 Sportif headquarters in Sparks, NV.
1981

Gore-Tex
Sportif USA is one of the first manufacturers of Gore-Tex clothing.
1996
UPF Intro
Sportif USA is one of the first to introduce UPF clothing into the outdoor/marine industry.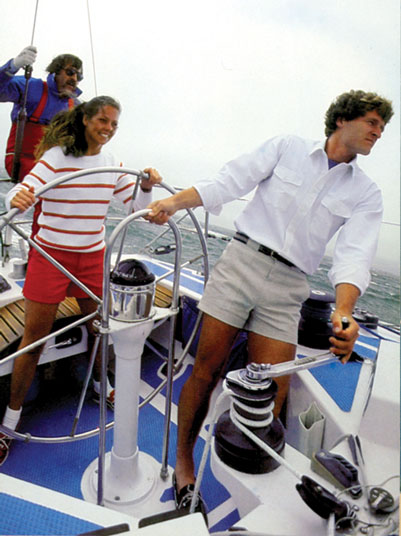 2002
Textile Exchange
First Textile Exchange meeting in a double-wide, attended by John as well as Patagonia, REI.
2003

Organic Cotton
Our first organic cotton pieces hit the market under the Sportif label for both men's and women's styles.
2004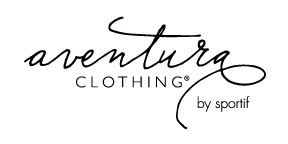 Aventura
Aventura Clothing is conceived.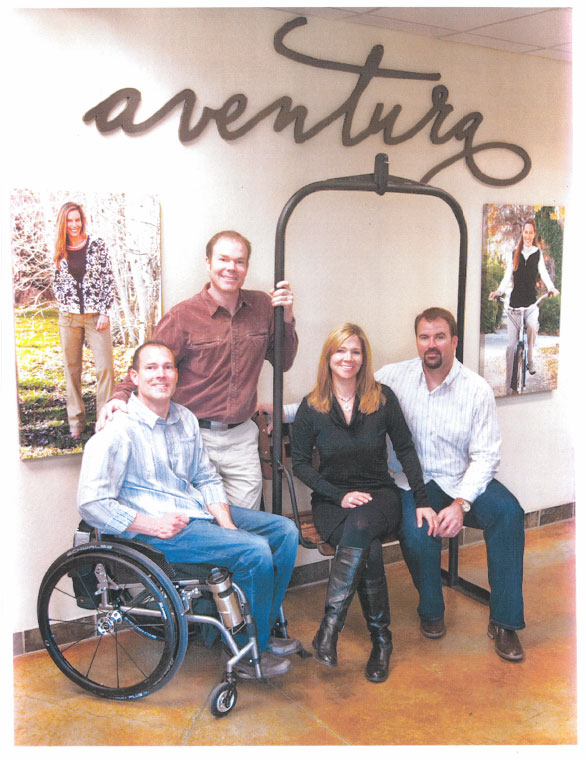 John, Michael, Kathleen, and Tom early 2000's.
2006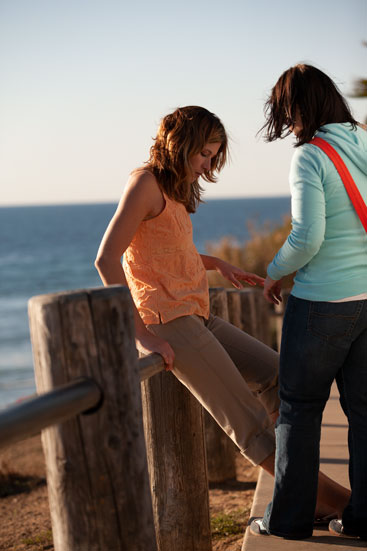 Aventura's First Line
The Spring 2006 collection was the first Aventura line to hit retailers, launched with 15% of styles made with organic cotton.
2007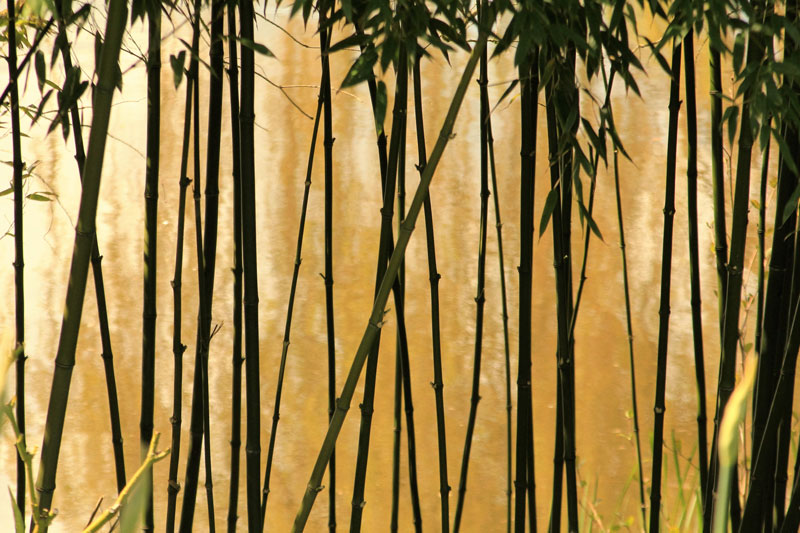 Bamboo Introduction
Aventura introduces its fall/winter line featuring clothing made from bamboo - an important and innovated step towards sustainable fashion.
2009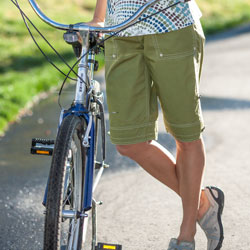 Arden Collection
Aventura creates the first Arden Collection pieces, the Arden Capri and the Arden Short - styles we still love today!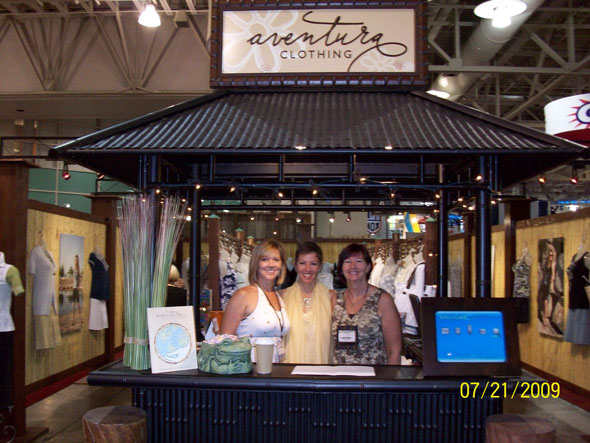 Aventura Booth at OR Tradeshow, 2009.
2012

Best Place to Work
Aventura makes Outside Magazine's "Best Places to Work" list.
John, Michael, Tom, Deb and family setting up the Aventura booth, 2013.
Bike to work day, 2013.
2016
Textile Exchange Recognition
Sportif USA is recognized by the Textile Exchange as leader in sustainable styles because of Aventura's great push towards using sustainable and eco-friendly materials.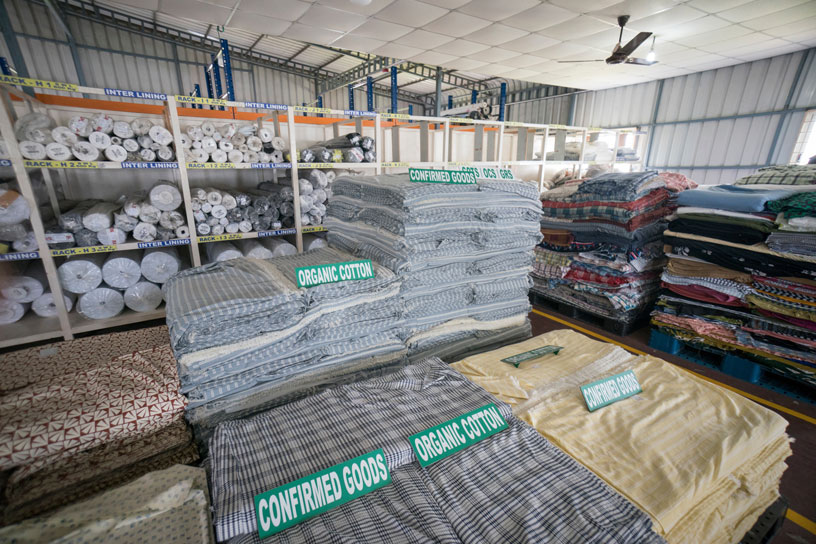 Sustainable fabric sourcing.
2017
Fair Trade Partnership
Aventura began producing a limited amount of product at Fair Trade Certified™ factories in India.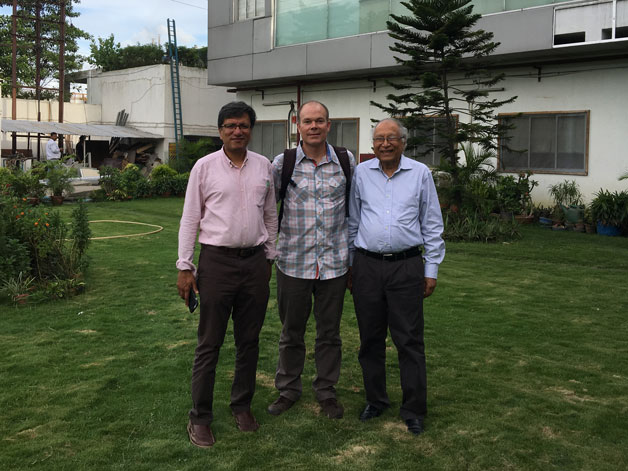 Michael visits Rajlakshmi Cotton Mills in India, June 2017.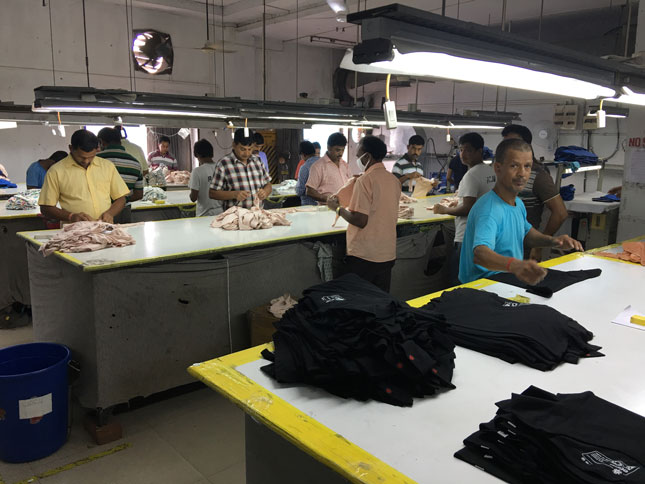 Rajlakshmi Cotton Mills employees, June 2017.
2025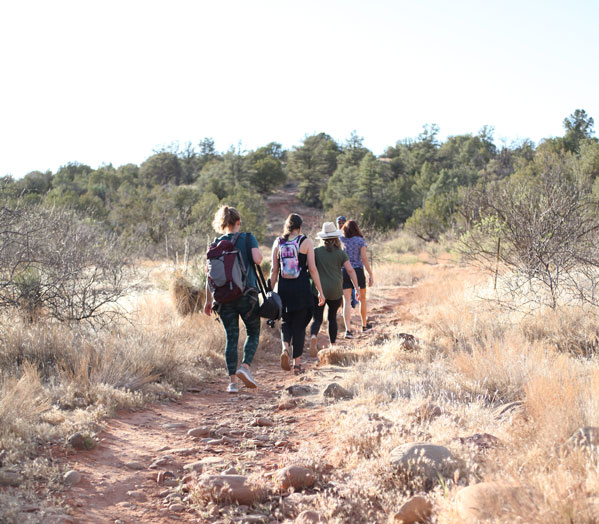 Looking to the Future
Our goal by 2025 is to produce 100% of Aventura clothing as Fair Trade Certified AND made from sustainable materials.
Our Homegrown, Grassroots Nature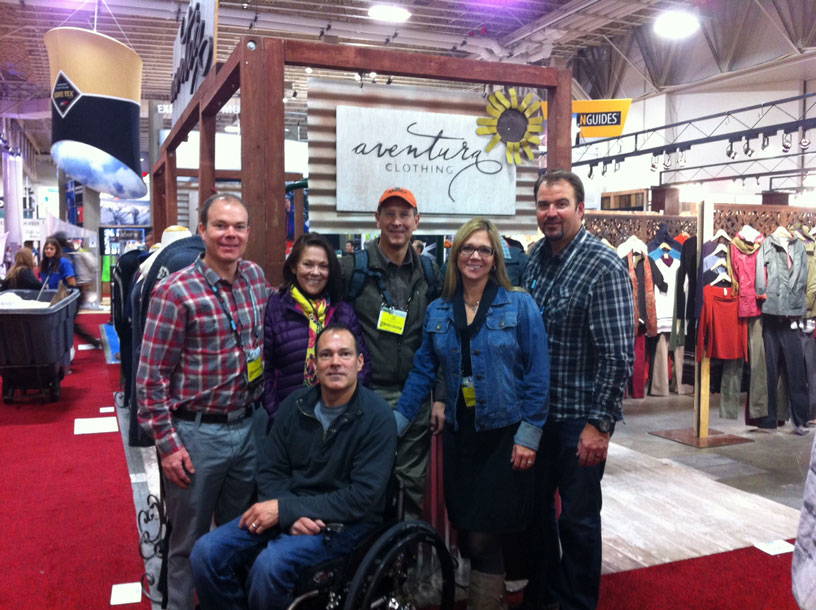 We're like the guys who brew beer in their basement; we're homegrown.
— Tom
Aventura was built by family, from top to bottom, and is a continuation of our father's vision.
In the 1960s, he invented the Espa Twill, a stretch fabric that revolutionized outdoor clothing. From this fabric, he created shorts and sold them from the back of the family's station wagon. He called his company Sportif, and 41 years later Aventura was born from it. Though we've traded in the family's station wagon in Los Angeles (thank god!) for a warehouse in Sparks, Nevada, we keep the same humble, resourcefulness to this day.
Born from Sportif, Aventura carries on the same bootstrapped mentality. From our low-budget photoshoots, which often feature our children as models and occasionally our mother as a photographer, to the undertaking of product development, our small team makes it happen. In fact, there is no committee or extended team driving the product development each season: it comes down to one designer, one merchandiser, one tech designer, and one (vocal) sales manager creating the clothes you see before you.
Our Family Through the Years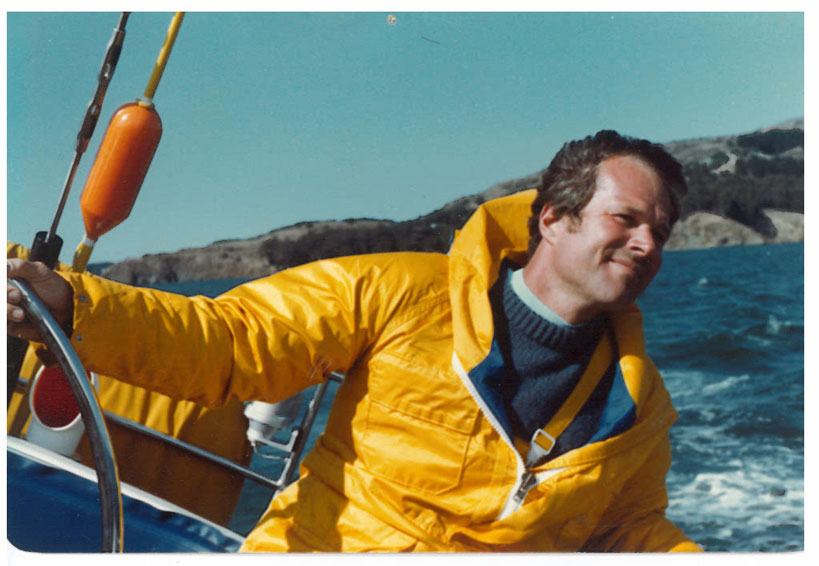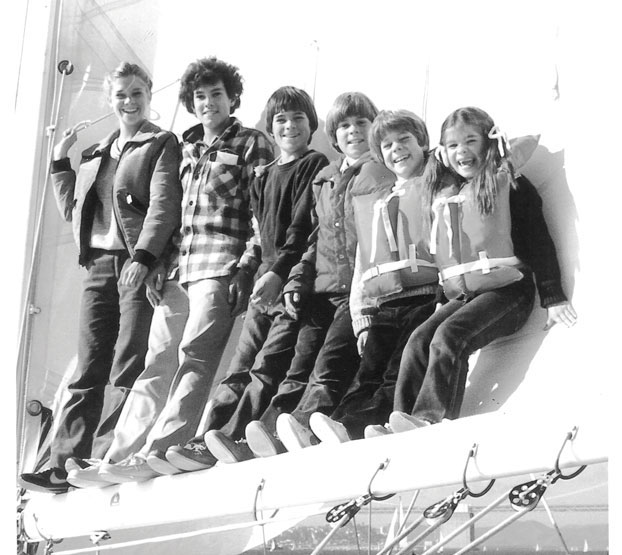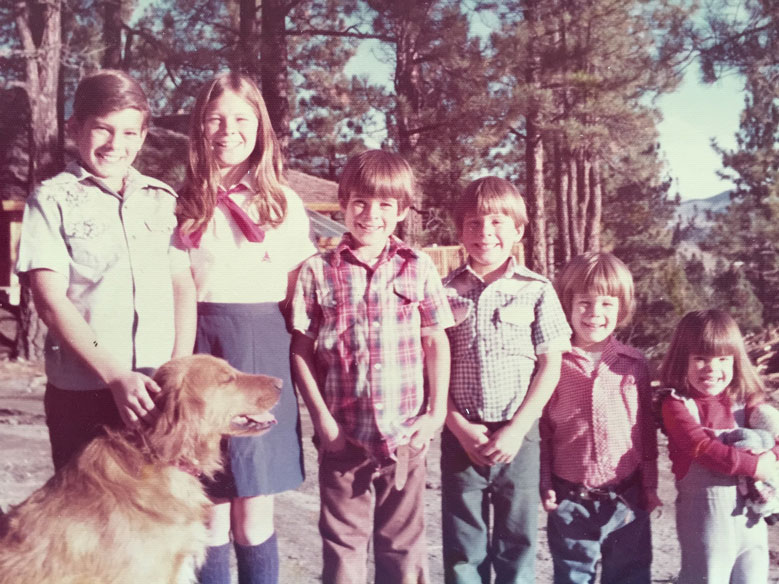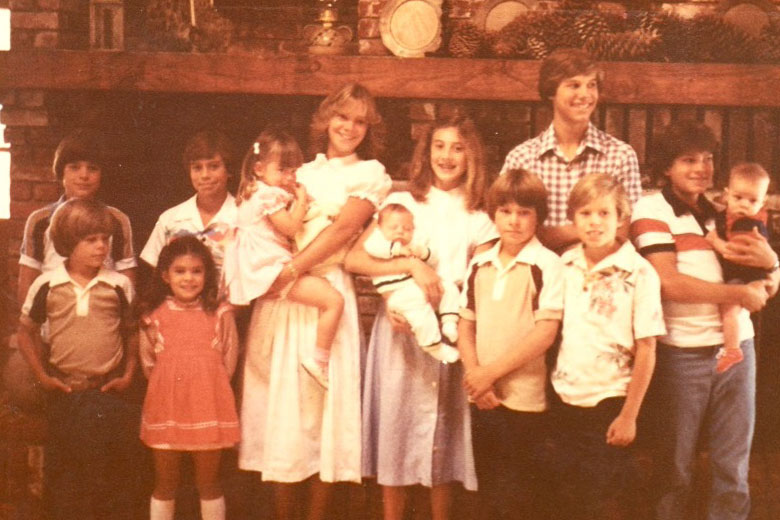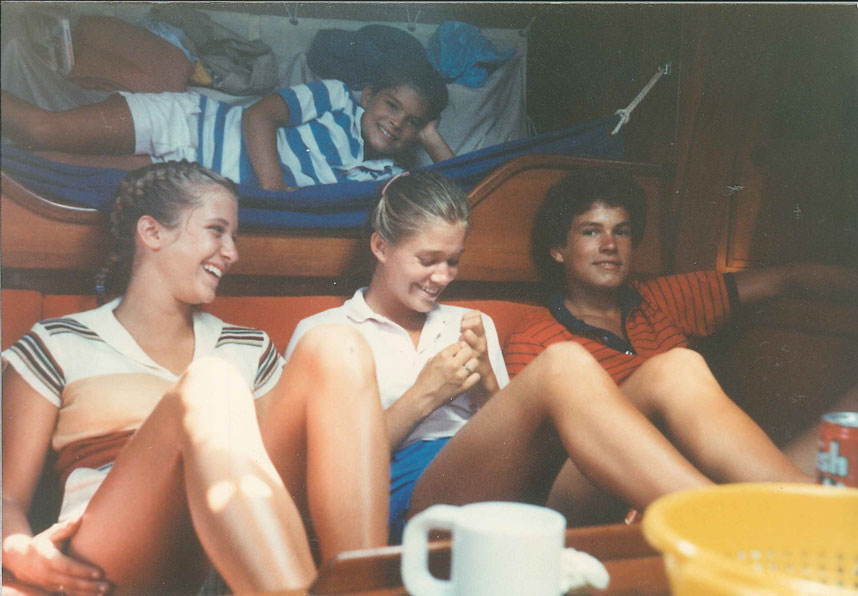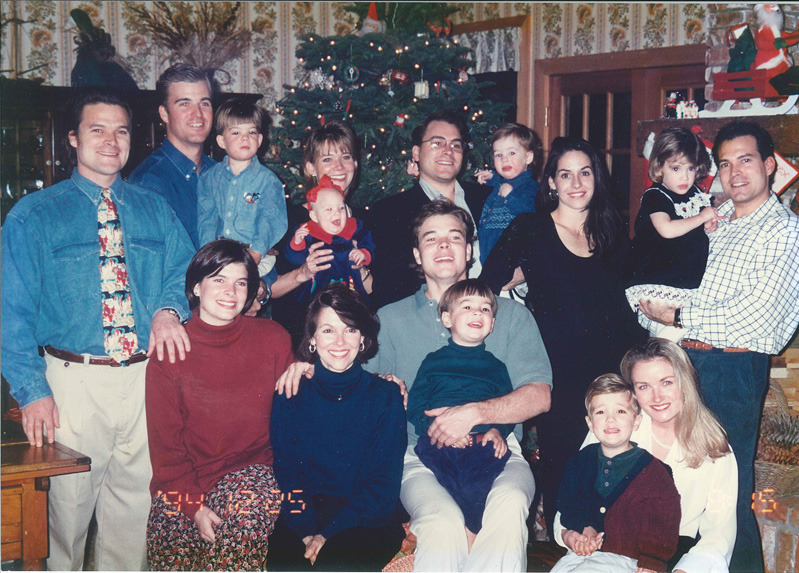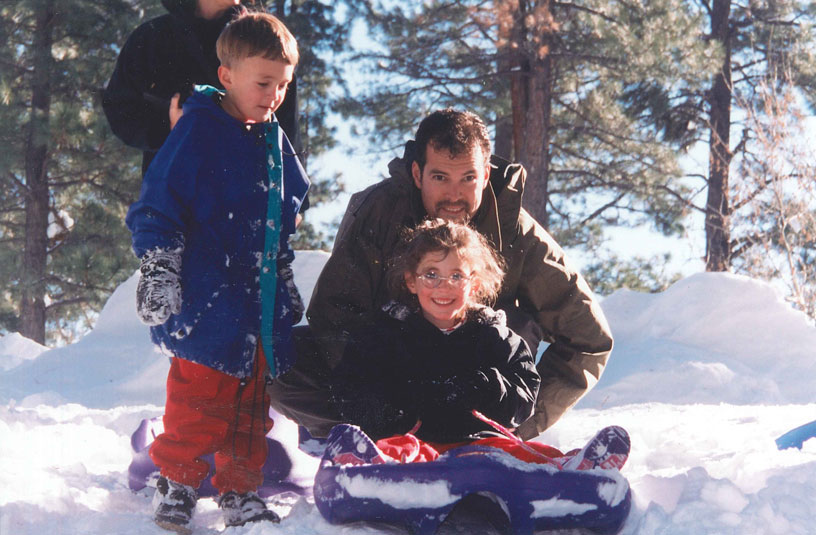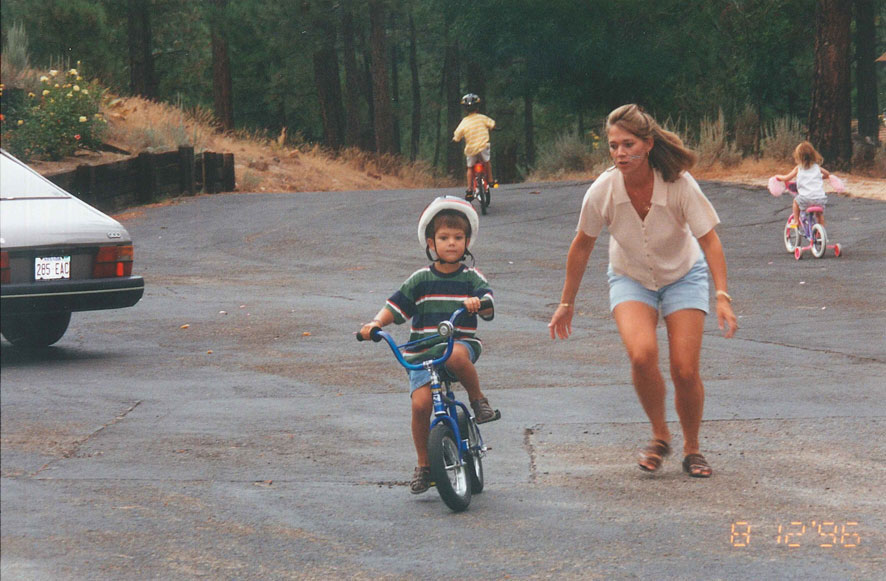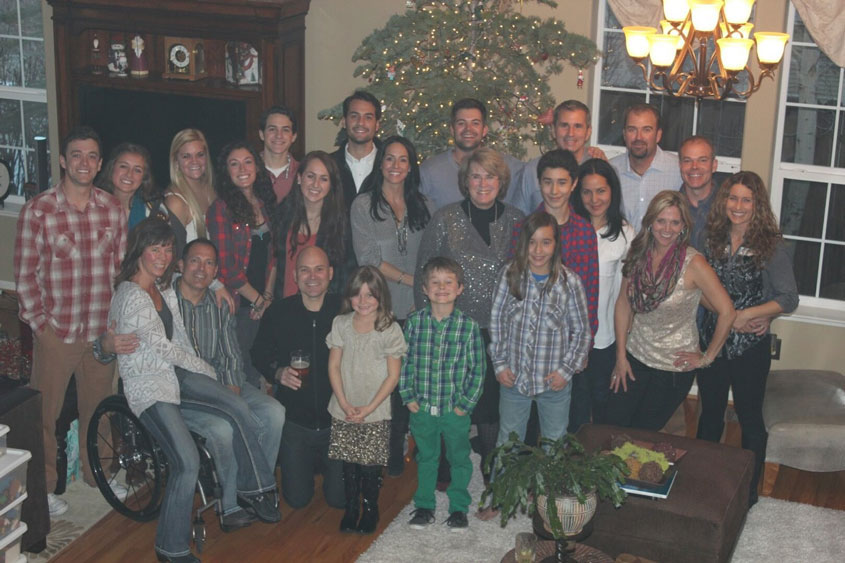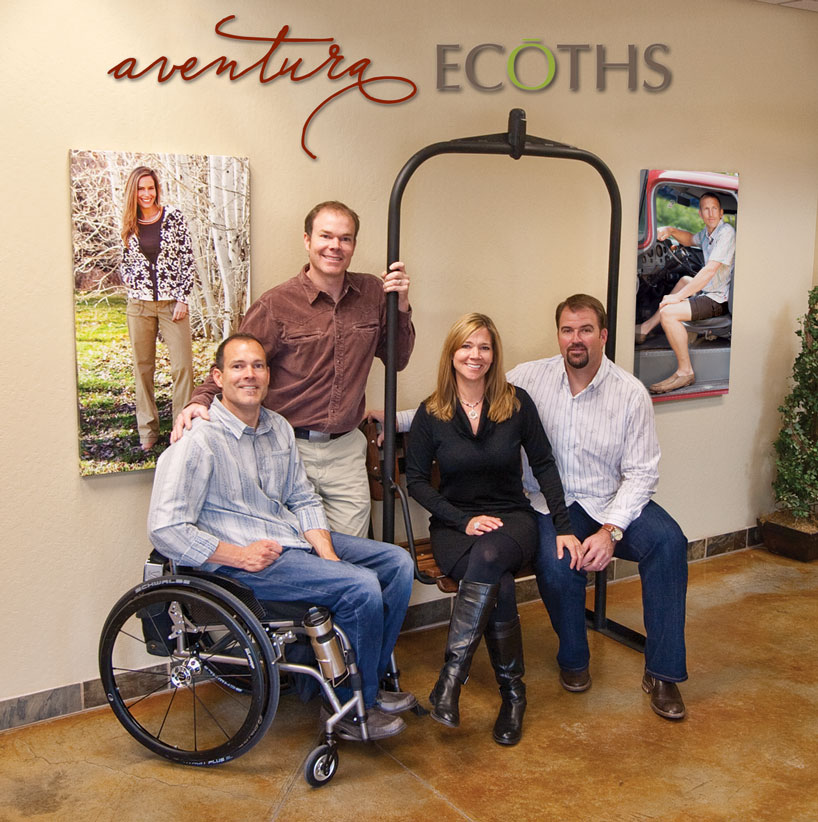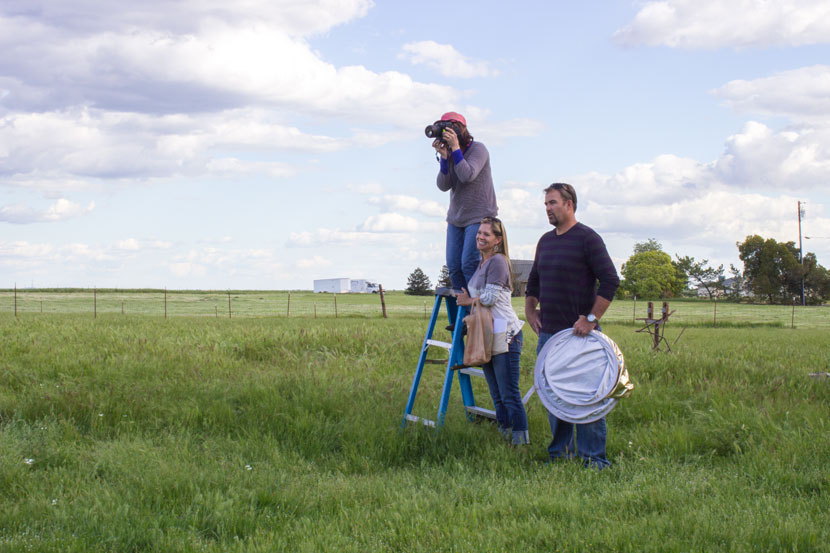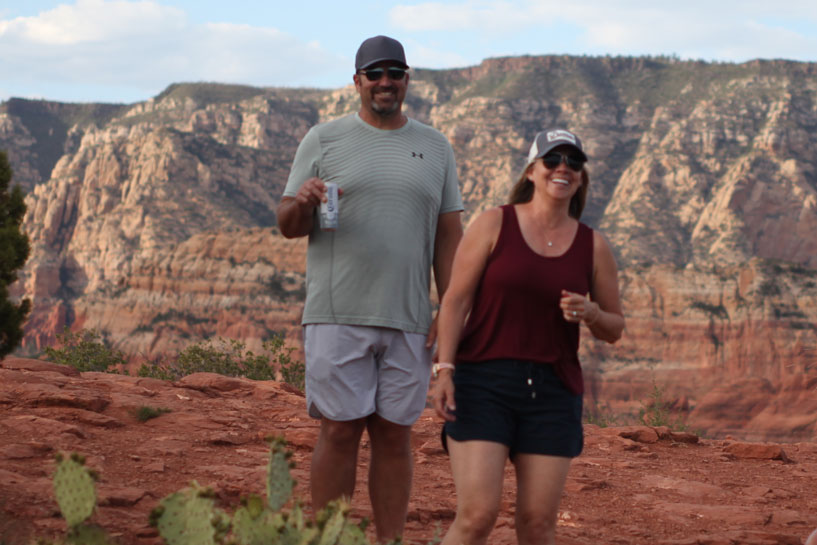 Two generations of Kirsch have made Aventura what it is today. To this day, the family runs 100% of the business - no outside shareholders, no buyouts, just siblings keeping the family tradition of innovation alive.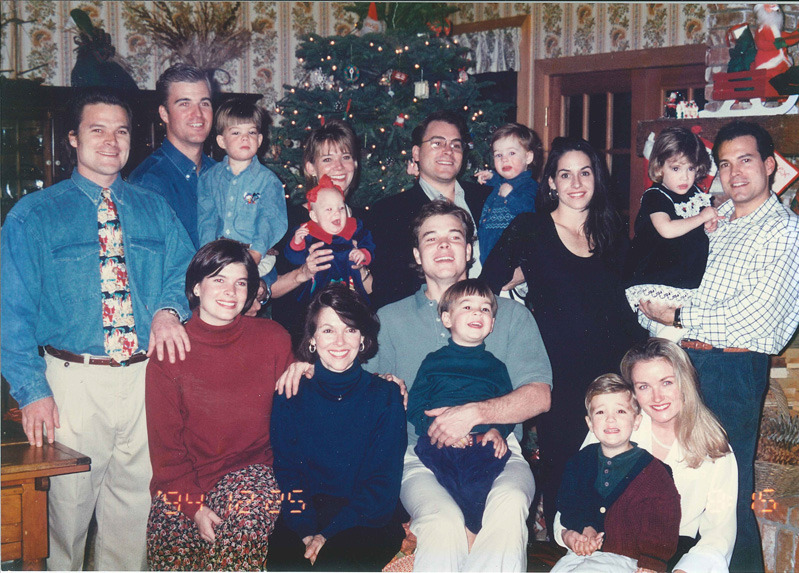 Family is what sets us apart from the others. We share the title of the small, independently owned outdoor brand with just a handful of others.
Without any outside opinions pressuring us into decisions we don't want to make, we can uphold our family values every day in everything we do, from our company culture and the way we treat our employees to the ethical production we've embodied since day one. This isn't a trend we're following to make the most sales this quarter, this is our life's work.
Do right by the customer, do right by the environment, and do right by the people who work for us.
The family is bigger than even the Kirsch family.
We work alongside folks we've known and treated like family for years. There are employees who have worked here since before John took over as CEO in the early 90s. Take our Production Manager, Deb, for example. She has worked here since 1976 and she knows more than most of us forgot!
She is just one of 13 of our employees who have celebrated more than 15 years (and counting!) working with us -- that's more than half of our staff! We owe a great debt to these incredible employees.
"Aventura is not only made for women by women but made for your family from our family."
By taking great measures to ensure the sustainability and ethics of our products, we are striving to create a better tomorrow for our children's children as well as yours. The value of buying Aventura extends beyond the clothing you put on your body: it's a commitment to ethical production, fair wages, equal representation at foreign factories; it's a commitment to the planet, by reducing pesticides, harsh chemicals used, wasted resources, and energy; it's also a commitment to support a family run business in a world of mega-corporations.
We are Aventura: we are family, we are independent, and we've proven that positive change begins with small steps and brave innovation.
Sportif and Aventura Family Through the Years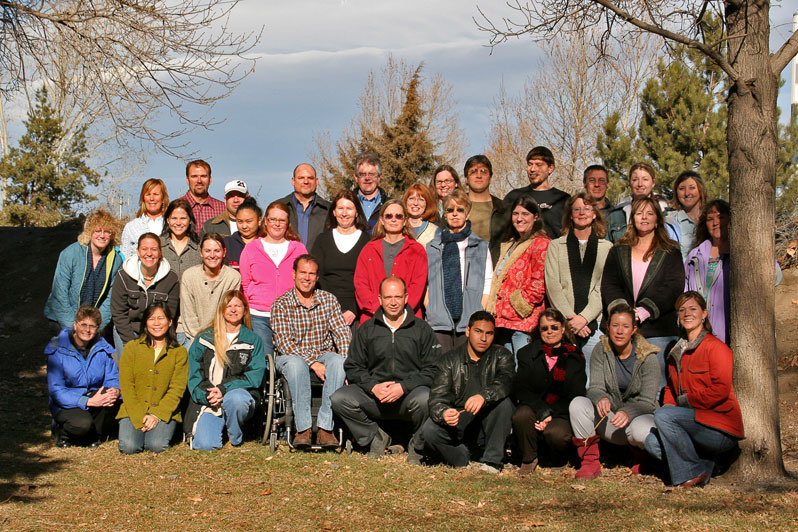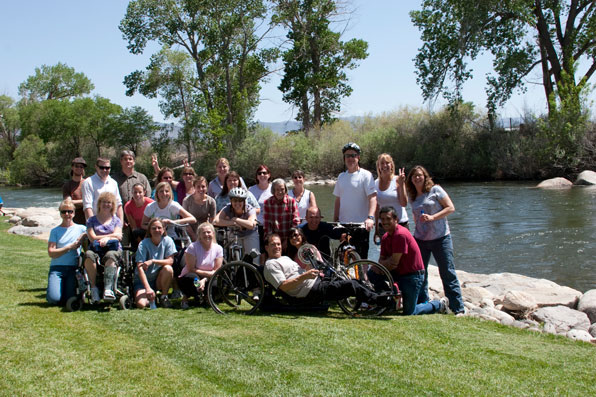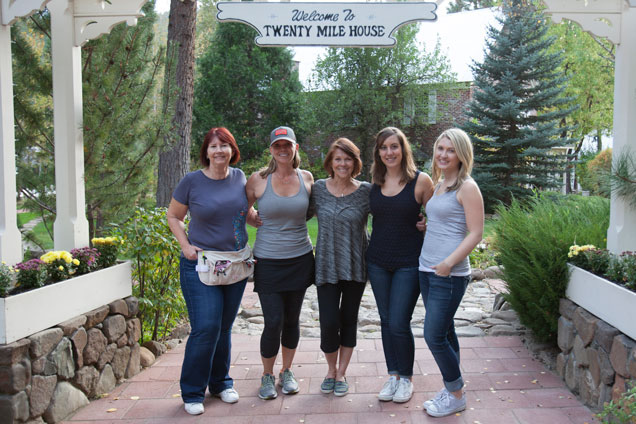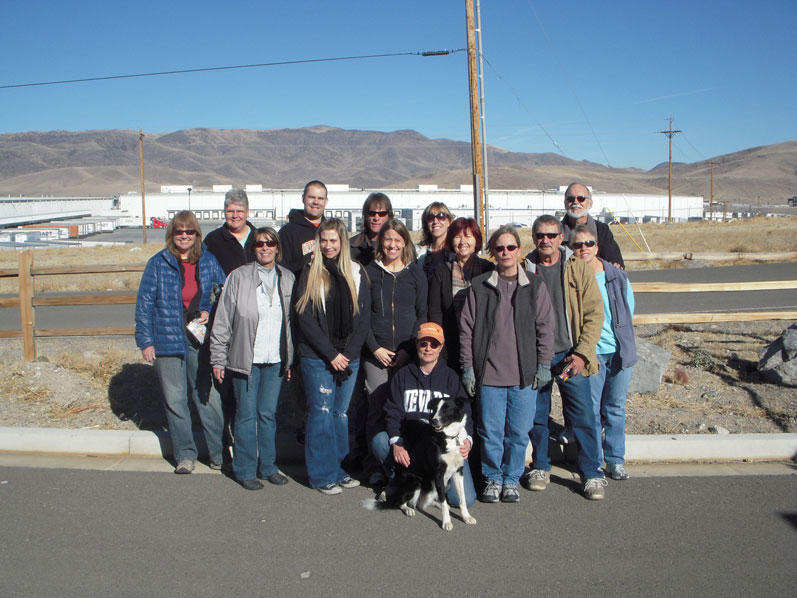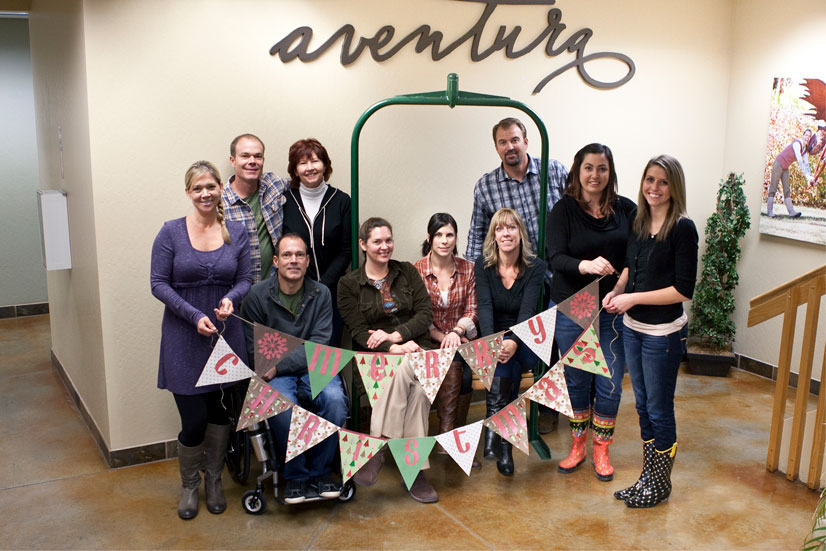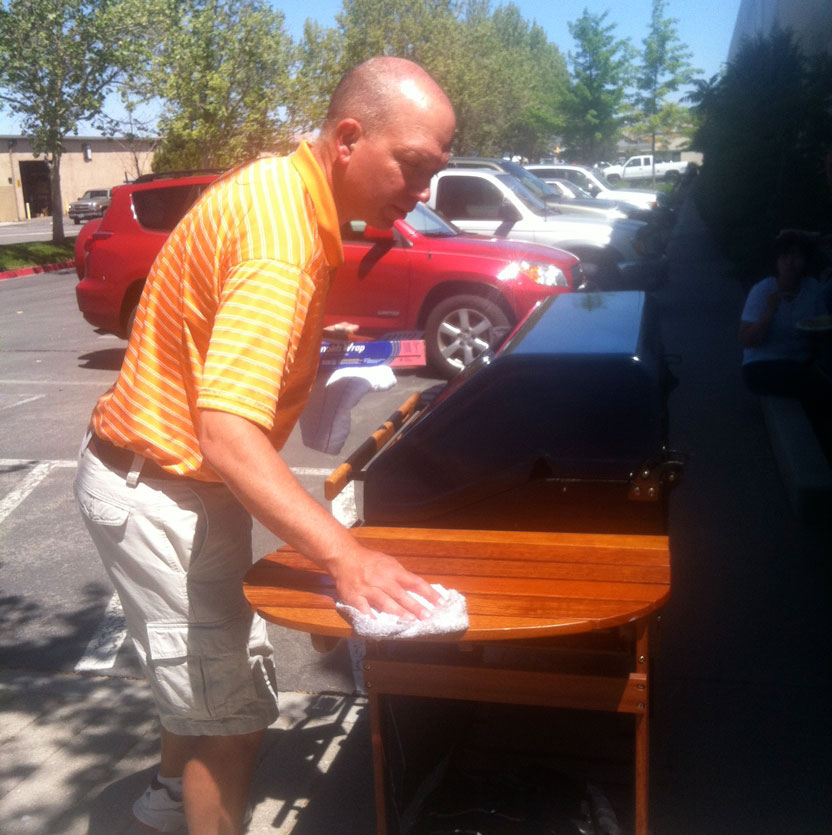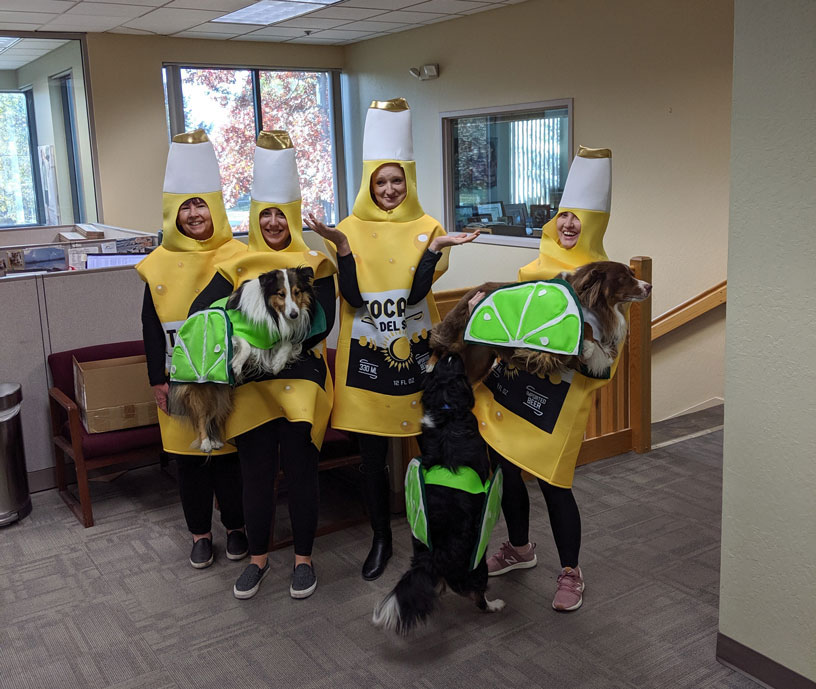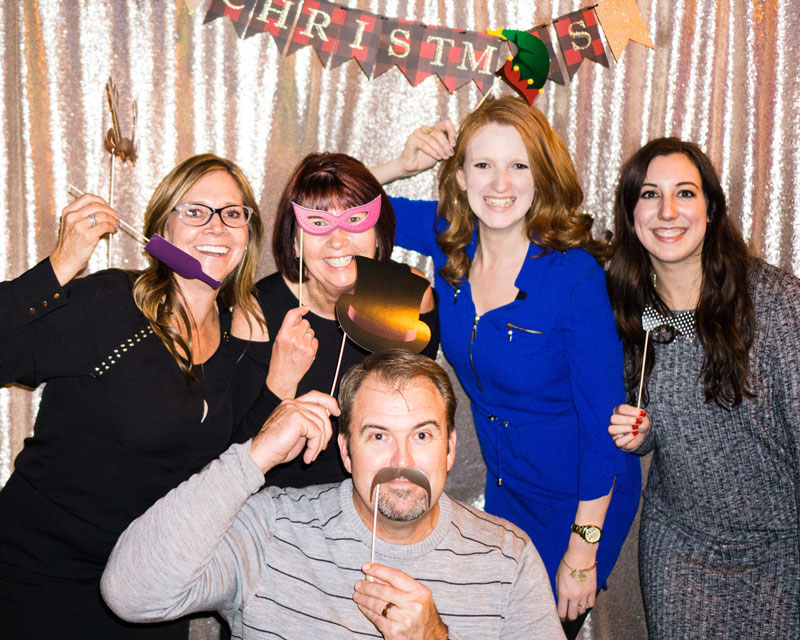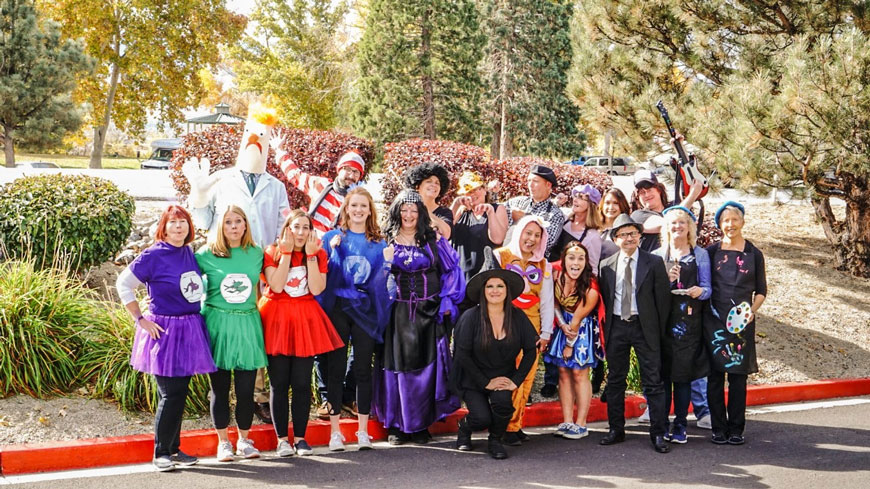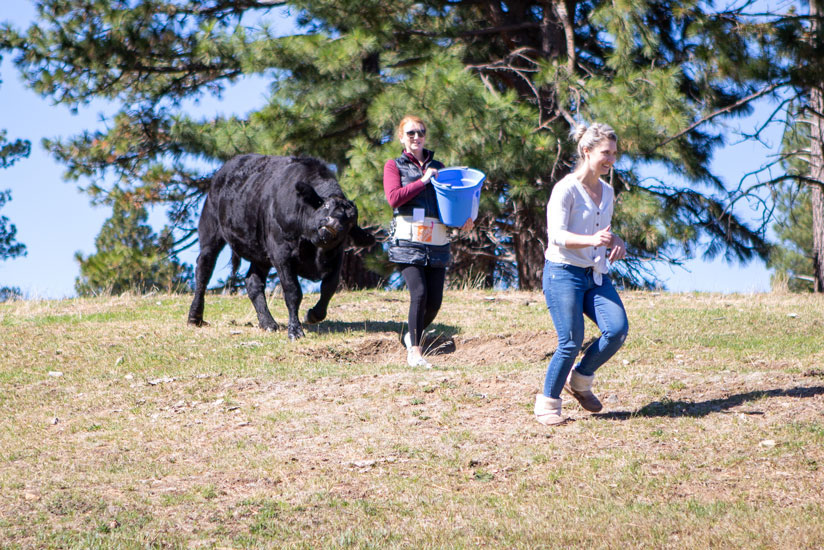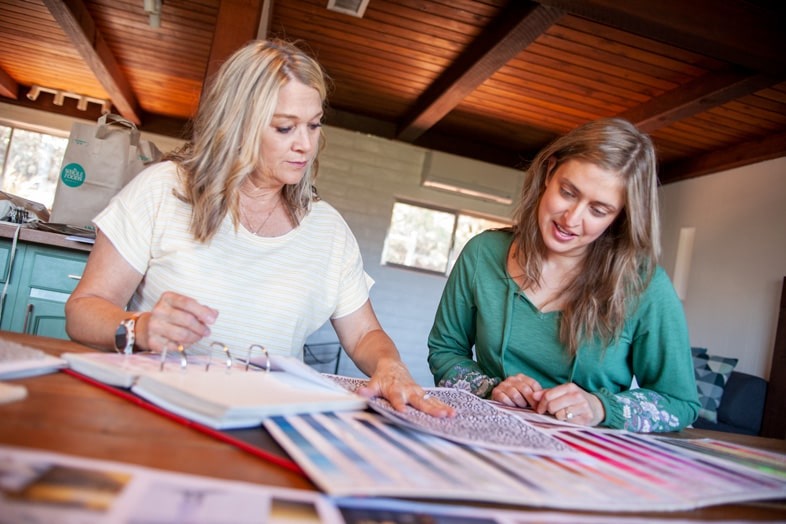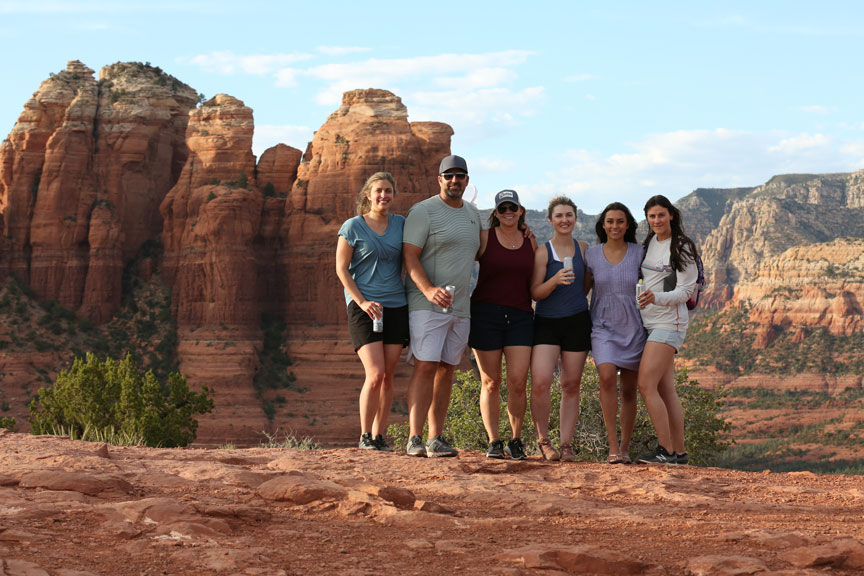 Whether it's Aventura's ethical values that speak to our employees or the free gear rentals, we show our support and treat everyone that works for us like family.
We think that's why we made it on Outside Magazine's Best Places to Work two years.